Do you own or manage rental real estate?
If you want to use QuickBooks to manage the accounting for your rental properties then this is your solution right here.
My Real Estate Accounting With QuickBooks "Book In A Blog" gives you the steps you need to set up and maintain everything you need for your rental real estate.
To sign up simply visit
Take the virtual tour here (pricing has changed since this video was recorded)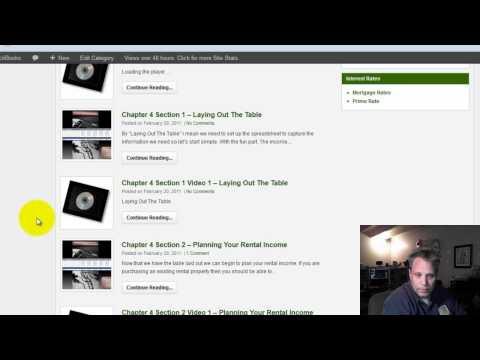 To get QuickBooks to work for rental properties or rental property management takes some customization. QuickBooks by itself is not laid out in a way that makes it obvious in terms of how to set it up for rental real estate. My course will show you how to set up everything you need so that you can capture your rents, keep track of tenants, who is late with rent, who has how much on the books for security deposits and even maintenance record keeping for your rental property units.
If you want to have an accounting program that is easy to use
for managing and tracking your rental real estate
then QuickBooks is the right tool.
It is just a matter of knowing how to set it up properly.
View an outline of the Real Estate Accounting With QuickBooks Book In A Blog Here
<![if !IE]><![endif]>