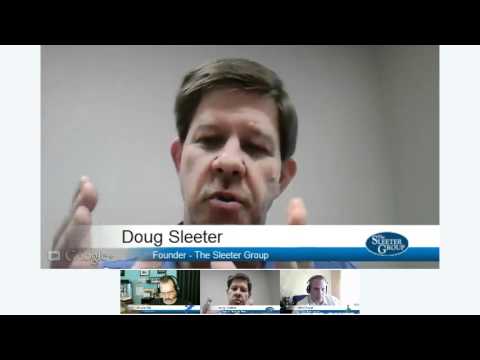 Please Join me on Monday July 2, 2012 as I welcome Doug Sleeter back to my show!
Make sure you have me in your circles on Google Plus or bookmark my YouTube channel!
Starting on July 17, 2012 in Tampa, FL, and ending on August 2 in San Francisco, CA Doug Sleeter will be bringing some of the top experts in the accounting industry to talk about leading technology solutions that will improve your accounting and business process workflows.
HEY ACCOUNTANTS AND BOOKKEEPERS!! This is an incredibly and increasingly fast paced cloud and mobile tech world and you are invited to bring your clients and have them experience this right alongside you. Why is this beneficial? Well if your clients learn about these process and they get as excited about them as you are then it will be that much easier to implement them with your clients. Doug Sleeter and his band of immortal accounting and tech gurus will be traveling around from city to city helping you to help your clients work more efficiently with you.
Over the past few years, several industrial strength solutions have emerged that change everything for small business and for accounting professionals. Not only are the solutions solid, but they give rise to a whole new level of collaboration between accounting firms and their clients.
Share and Enjoy