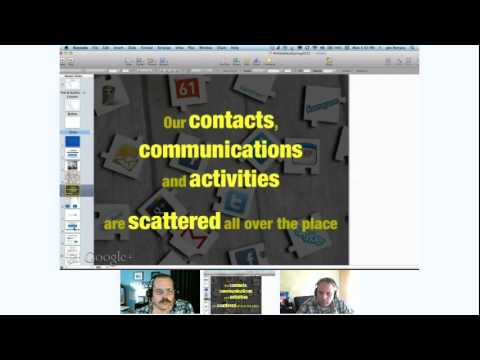 Please join me on Monday June 11, 2012 for a live interview with Jon Ferrara, CEO of Nimble.
Make sure you have me in your circles on Google Plus or you can watch it live right on my YouTube channel.
"A social entrepreneur at heart, Jon Ferrara founded GoldMine Software in 1989 where he served as the executive vice president of the company until it was sold in 2000. GoldMine is one of the best selling CRM products that helped pioneer the entire Sales Force Automation (SFA) and Customer Relationship Management (CRM) market.
During this time, Ferrara was awarded the Ernst and Young Entrepreneur of the Year Award while GoldMine was named PC Magazine's Editor's Choice in 1993 and again in 1995, 1996 and 1997.
After selling GoldMine and watching the immense rise in power social media was experiencing, Ferrara entered the start up world again when he noticed a distinct lack of any products that effectively combined Relationship Management, Social Listening and Engagement, and Collaboration with Sales and Marketing. In 2009, Jon founded Nimble to create an extensive Social Business platform to fill this gap. "
Share and Enjoy