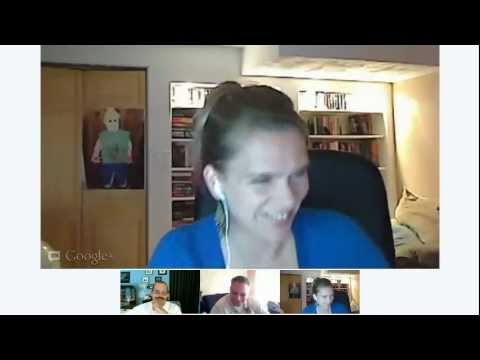 Get the feed comments on the original post on Google Plus:
https://plus.google.com/102083403729841612140/posts/cC8jWFwbUJB
Stacy Kildal returns this Monday August 20, 2012. This is still THE hot topic in the world of small business technology. The Cloud. How do I get there and what do I do with it once I am there?
Stacy will tell us about how to collaborate in the cloud so we can work efficiently with clients and colleagues using the latest technology available. I might have something to say about the topic as well
Join us live Monday night at 5pm Pacific, 7 Central, 8 Eastern
On Google Plus:
Seth David's Google Plus Profile:
https://plus.google.com/102083403729841612140/posts
On YouTube:
Nerd Enterprises channel on YouTube:
http://www.youtube.com/nerdenterprises
Share and Enjoy