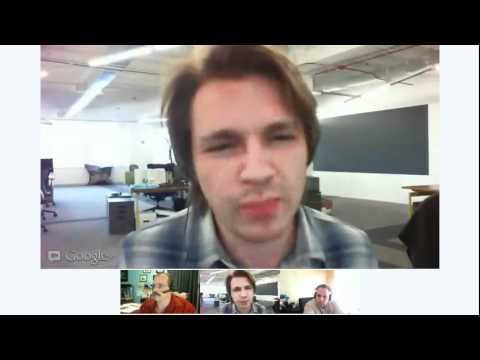 Well you missed the live interview but as you can see above we did it and we recorded it just for you! You have to check this app out. It is simply amazing and will certainly save you time with tracking and managing expenses!
Please join me on Monday May 21, 2012 5pm PDT for a live interview with Max Schmidt of ProOnGo.
Make sure you have me in your Circles on Google Plus or you can watch the live broadcast right on my YouTube Channel.
I spoke with Max on the phone and grilled him about his company ProOnGo's product for a good 15 minutes and I was very impressed with what this product can do. All I am going to tell you is that this product will change completely the way that you handle your expenses in QuickBooks. It will simplify things and substantially cut down on the time you spend creating expense reports and/or approving them not to mention data entry.
Have a look at the videos below for a look at this amazing product. We will do a product demo during the live interview and of course you will have an opportunity to get your questions answered!
Three Major Ways ProOnGo works with QuickBooks
Expense Approval from iPad
Using Timesheets
Syncing Credit Cards
Share and Enjoy