Here is the interview with Chris Voss as it was recorded live on May 28, 2012: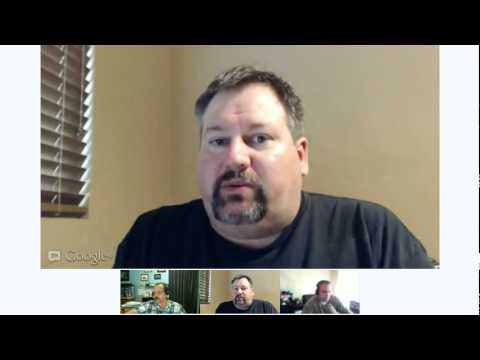 Please join me on Monday May 28, 2012 5pm PDT for a live interview with Chris Voss of The Chriss Voss Show
I met Chris Voss originally through Empire Avenue which lead me to his EAV Winners Group on Facebook.
Make sure you have me in your Circles on Google Plus or you can watch the live broadcast right on my YouTube Channel.
All you have to do is spend a few minutes looking at Chris' online profiles and you will instantly see that he has a large following. I have had the privilege of meeting Chris in person recently and it was a real pleasure. He is a great guy and I am excited to interview him.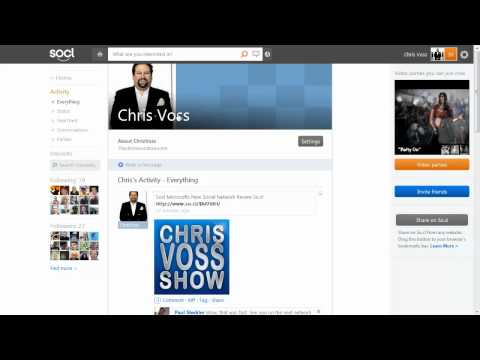 Here is some more background info on Chris:
Chris Voss has been a CEO, built, managed and invested in Corporations in various fields of industry for over 20 years.
His experience of Business Ownership and Controlling Interest Investments range from: Mortgage, Real Estate, Stock Markets, Investing, Mall Retailing, Computers, Clothing Lines, Talent Agencies, Courier Companies, Personnel Companies, Telemarketing Call Centers, Construction, Pay Per Call Industry, Club Promotions, Social Media, etc.
At 18, he started his first company. In 1992, with a mere $2000, he started his first Multi-Million Dollar producing company, that ran for over 13 years. A year later, with $4000, he started his second Multi-Million Dollar company that still operates today. After that he oversaw 3 Companies simultaneously, while building and investing in over 22 different companies.
He is proficient in most all aspects of Business Management, Operations, Start-Ups, Sales, Motivation, Training and overseeing thousands of Employees. He brings Vision to a Business.in his ability to "think outside the box."He can innovate outside the paradigms of a company's self-limiting belief systems. Given his breadth of diversity he can assimilate a business quickly and assess its good and weak points. In one case, he took over a company going into bankruptcy, turned it around, saved it from bankruptcy.
A successful Entrepreneur of Multi-Million Dollar Companies, he's consulted people and business' alike on a wide range of Business and Personal Life issues.
Find Chris on his About.me profile www.About.me/chrisvoss
Share and Enjoy