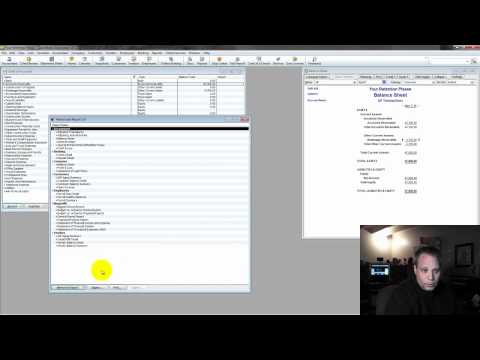 While it is a simple example you can see from this video that I understand how to set up QuickBooks For Contractors.
Every situation can get infinitely more complex than this, but the concept is still the same. The whole trick is in how you want to set up your item list. I want to stress the term WANT because that really is what it comes down to. I have worked with many construction companies over the years and they all want it set up a little different. We're really talking about how your item list is set up. Many things need to be broken up into Labor vs. Parts;
Carpentry
Electrical
Plumbing
Then I have had contractors who wanted the item list set up to describe which are of the house was being worked on so he could use that information for future estimates:
Kitchen and Bath
Outdoor
Drywall
Master bedroom
Doors and Trim / Framing
So in the end as the accounting and bookkeeping solution we are here for you to set it up YOUR way so that you have the information you need to make the right decisions about your business.
We are sort of like the "Burger King" of Accounting For Contractors. Not in the "low end discount" sense but in the "Have it YOUR way" sense.
Give us a call right now and we will figure out how to get you cleaned up and set up for success moving forward (866) 945-8070