Many small businesses cannot afford a full time CFO, but can you afford to leave that role alone?
Every small business needs this.
If you want to succeed with your business then you need to have someone who can lay out the yard sticks and measure the degree of progress from where you start to where you want to go with your business. In simple terms this means cash flow projections and budgets and while many bookkeepers will claim to know how to do this I can assure you they can't. Not with the level of understanding and depth really required.
Having the projections in a binder isn't enough.
That is what you will get from your CPA. A printout of your projected statements and a nice little bill to go with that and there is nothing you can do with that printout other than admire it and show it to the bank if it is still fresh. What we provide you with is a living breathing Microsoft Excel Spreadsheet that is modeled right after your QuickBooks Chart of Accounts so that it is ridiculously easy to compare and analyze actual results with projected. Then we use that analysis to make updates while we review your financial performance every single month.
Find and fix issues before they become disasters.
The monthly review is what will help us to help you find/fix/prevent problems that if ignored will become disasters. This can specifically make the difference between staying in business or not. A significant financial issue not caught and fixed in time can put you out of business. We can make sure this doesn't happen. The byproduct of this is that your accounting stays squeaky clean so if/when you do need to present financial statements to a bank or some other stakeholder there is very little work to be done. Just a cursory review with you to be sure nothing jumps out as not looking right and we're good to go. Then of course we are here at your side to answer any/all of the bank's questions.
Call right now (866) 945-8070
For information about CFO Level QuickBooks Consulting
Here's a video demonstrating a sample cash flow projection..
Nerd's Cash Flow Projections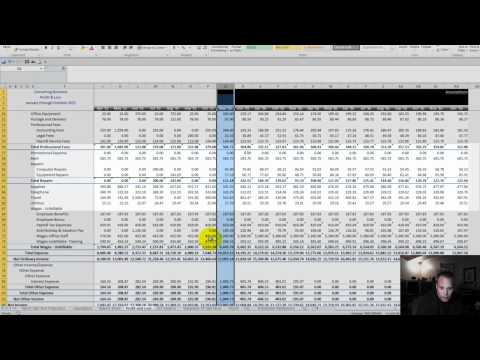 What is the difference between a Bookkeeper, Controller, and a CFO?