A common problem people have when recording payments received from customers in QuickBooks is when fees are taken out prior to the payment funding so that the net amount received is less than what the customer actually owed and paid.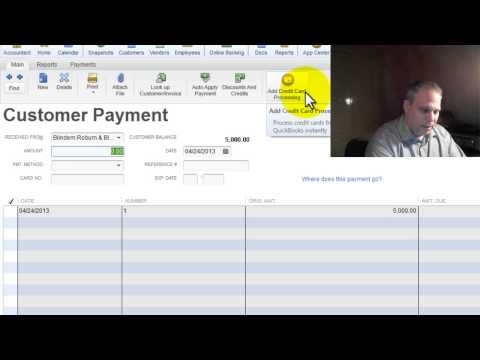 When this happens you go to record a payment from the customer and if the customer paid (eg) $5,000 you only received $4,855.00 because the payment processor took out 2.9% or $145.00. The problem is if you only record $4,855.00 as the payment received then it will look like your customer still owes you $145.00 when they don't.
The problems:
The customer paid the full amount.
We only received the amount net of fees.
The trick is that we have to stop taking these forms so literally. The Receive payments screen in QuickBooks in more generic terms is where we give a customer credit for having paid the full amount of their invoice, regardless of what we have received. Now the temptation here is going to be to record a discount in order to account for the fee. This does have to be taken literally. I don't like doing it that way. It works but it tells the wrong story. We did not give the customer a discount, we were charged for the privilege of getting paid via credit card or some other electronic means. That's the story we want to tell and the answer is actually really simple.
Here is your answer:
Process the payment as though you received the full amount of the customer's payment, and make sure it goes into the Undeposited Funds account. Problem 1 solved.
Record the deposit. Initially you will have the whole $5,000. Add a line item for -145.00 (yes a negative number). Under "From Account" book it to "Credit Card Processing Fees" or whatever equivalent account you use. Problem 2 solved.
This tells the right story. The customer paid me in full but before I received the funds my payment processor took their cut.
Please post your comments and questions below! If your question warrants it, I will record a video reply.

Share