Listening is becoming the key marketing skill these days and as the technology develops this critically important skill will become increasingly more important. There are those who want to push a message and then those who want to drive people in to hear what they have to say. The "listeners" will build tribes. The "pushers" will create sales channels of people who will mostly be annoyed by them. Which side of this do you want to be on? I thought so, so let's focus on listening and see what this really looks like in today's world of social media.
Listening is becoming the most important skill in today's business world. Your pushers will push their message and spam people and your listeners will succeed as long as they are using the right tools. There are many tools out there that let you listen in and participate in conversations in social media, but there is only one that I have found so far that really effectively integrates this concept with a CRM. This is important because while you are listening you want to focus on certain people and objectives so you can take your business where you want to go. Of course it is more important than ever now that a tool like this is hosted on the internet (In The Cloud) so that it can offer real time collaboration. There is one tool I have found that stands well above the rest in terms of aggregating all of my contacts across all social networks as well as within my address book and e-mail program. Nimble.com This makes managing my contacts so much easier than any other program I've seen.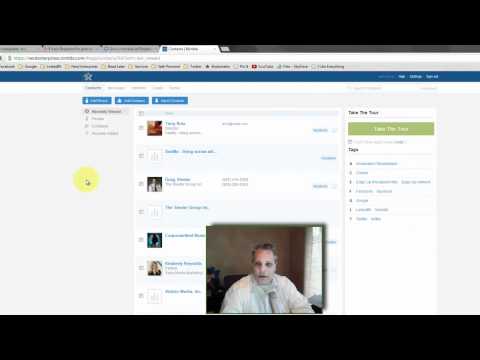 Where most CRMs still fall short is in lack of automation. I still have to feed the information in. So if I have talked with someone in e-mail AND on Facebook, AND on Twitter as well as LinkedIN about a "Deal" then I have to hunt around all of these places and find the relevant information and copy and paste it into my CRM. Nimble does this work for me. It allows me to stay focused on closing the deal because it brings everything that is relevant including all messaging services on each of these networks and wraps it around a contact, or the deal or event I am setting up in my nimble.com software.
What I really love about nimble.com and to put it in familiar terms is that it is like a social pivot table. I can start with a message someone sent me and then drill over to their contact profile and from there I can see all of their social network activity and any deals I have going with them. Then from the deal I can see any other contacts that are involved. What's more is that I can easily add in their other social profiles and connect with them because Nimble.com will find and suggest profiles that look like they might be the same person. It takes a click to import a contact.
So how does this help me listen? Simple, because of the deep integration with all of the major social networks, Twitter, Facebook, LinkedIN, and even your Facebook page you can select any contact and see everything they are posting on all of their networks. This is how you get to see what their interests are beyond what they do for a living and this is how you can get to know them on a deeper level. With this in place you can practice The Best Marketing Strategy Ever.
Got questions, comments, and feedback? I've got a box for you! It's right below and you can like write in it and stuff!
Here is the full length interview I did with Jon Ferrara, CEO of Nimble.com, founder of Goldmine back on June 11, 2012: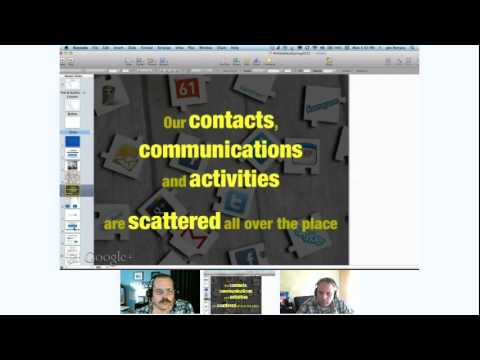 Share