How do you keep up with everyone?
Join me live tonight on Google Plus or YouTube for an interview with Jon Ferrara, CEO and founder of Nimble.com.
First you have family members that don't even really DO online, right? They probably have a Facebook account like my parents do but good luck ever communicating with them through it.
Where is YOUR home base?
I have to say that most of my social time is spent on Facebook because that's where the people I am connected to 'hang out'. That's where I hang out and most of that time is spent in groups that I've joined where we have a specific underlying topic of discussion. Two of these groups are my own;
Then there are others, mainly one other where I spend much of my time and it really isn't about business although it technically centers around one social network called Empire Avenue.
So how do we keep track of everyone? I have had e-mail conversations get picked up in conversations in Facebook Messenger and then as a joke my friend Terry and I will sometimes get online and have a complete conversation split up over several networks. So one post will be on Twitter, then a reply comes on Google Plus and the next comment is on Facebook. Of course we do that just to mess with people and make them turn their heads and wonder what the heck we're talking about. It's fun. When you're a nerd who lives online all day this is how you entertain yourself.
But a lot of my communications online are not for entertainment. They are business communications and it is difficult at times because I have noticed that different people, different clients have different preferred methods of communication. Some prefer text messaging. Some contacts may only be on LinkedIN if your relationship with them is strictly business. Still others prefer e-mail and still others communicate quite a bit in Facebook. It can be easy to lose track. Then I have one colleague whom I can be e-mailing with about a topic and then I will get a Facebook message essentially picking up where yesterday's e-mail left off and often times I have no idea what he is talking about until he refers me back to the e-mail. Wouldn't it be great to set up a custom field on your contacts indicating what their preferred method of communication is? Then to be able to message them using THAT method right from within the same system?
So what is the solution to all of this? I am falling more in love with Nimble.com founded by Jon Ferrara. I have been playing around with this for a couple of months now and we took a look at it in this past Friday's Accountants Bookkeepers and Business Owners Hangout. Tonight I have the honor and pleasure of interviewing Jon in my Monday Night Interview With A Guru series. Jon founded Goldmine and eventually sold it. This is a very well known CRM (Customer Relationship Management) system. Now Jon has really integrated the concepts of CRM and Social media into one very clean and easy to use platform. Learn about it with me tonight – Nerd's Interview With A Guru – Numble.com – Jon Ferrara.
Watch last Friday's Hangout and get a sneak preview at Nimble.com: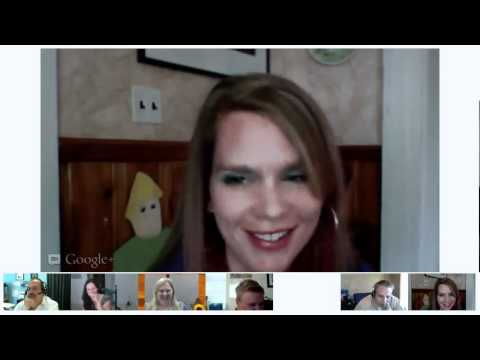 Share