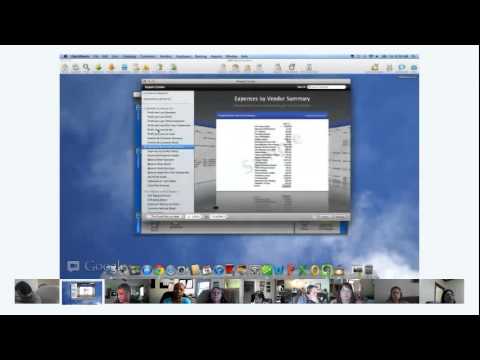 After you have a look at QuickBooks for MAC especially the most recent edition (2012) you will see that it really isn't much different from QuickBooks Pro. If you know the difference between Quickbooks Pro for PC vs QuickBooks Premier (only available on PC) then you can begin to understand where the limitations are.
I think the bottom line is that if you have a service based business model or a simple product model then you can use Quickbooks for MAC to keep your books with no difficulty at all. As a matter of fact there are some parts of it that I like better than the PC. The "Centers" (customer and vendor) are a little more visually appealing. Also in addition to the summary on the right side of a transaction QuickBooks for MAC shows you recent transactions of the same type on the left. The icon bar has gotten much easier to customize compared with the previous versions and the other thing that really stands out about QuickBooks for MAC is that the preferences work a little differently compared with QuickBooks for PC. You are also a little more limited in your options.
Got questions? Please post your comments below!
Would you like a one on one training session on QuickBooks for MAC? Visit www.QuickBooksAnswers.Info and sign up there. Bruce McFarland who presented in the video above will be your instructor and just as with all of our trainings we log in with you, you share your screen, we coach you through everything you need to learn and give you a recording to watch when it's finished.

Share